AVIATE
A mobile application for stressed users at the airport.


UX/UI
14 WEEKS
SENIOR YEAR
AVIATE is a place where flyers can
feel at ease

and

less stressed

about their traveling experience with all the information they need from planning all the way to their final destination.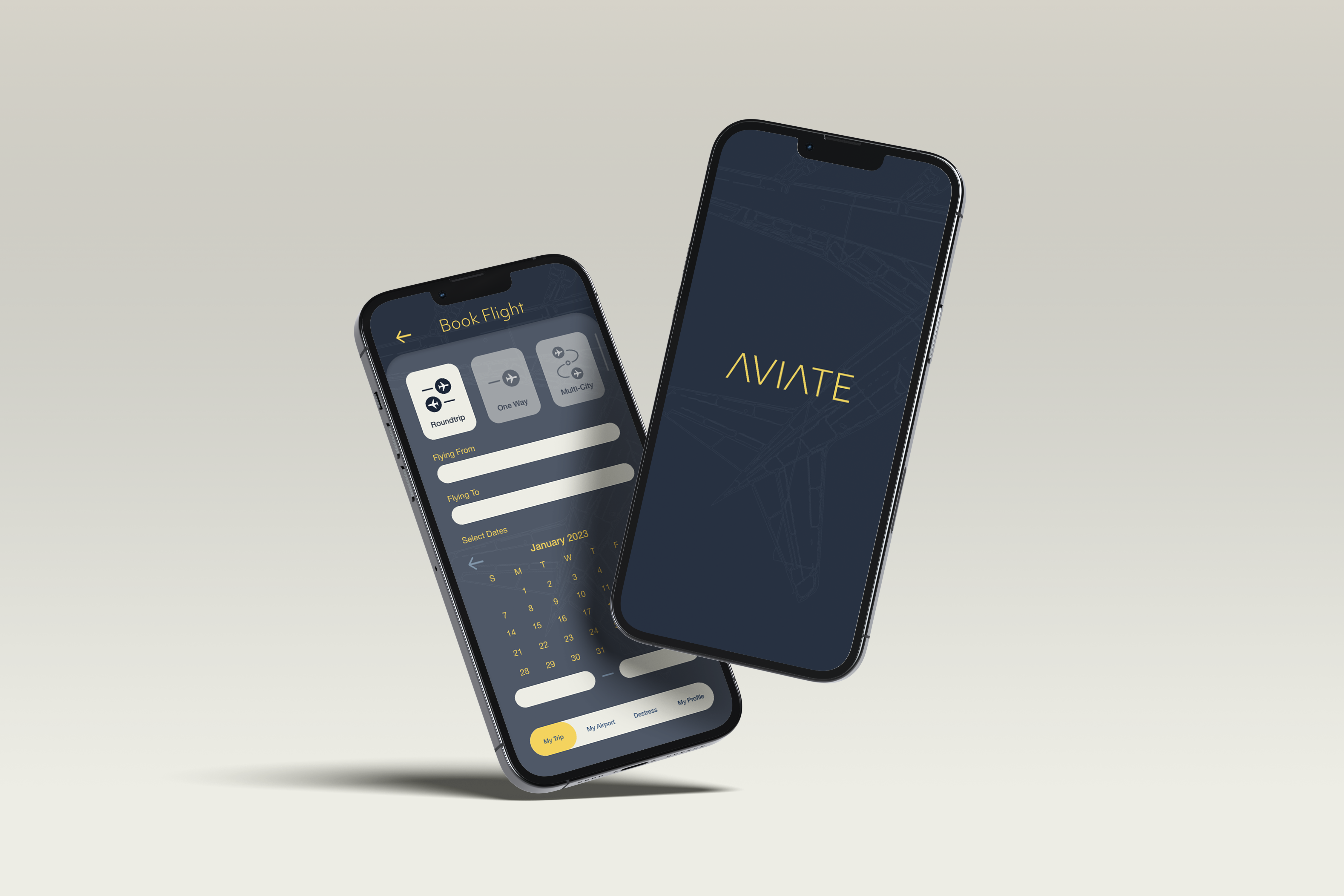 For those who get
stressed and anxious

at the airport

due to chaos and timing

, Aviate will

inform users of wait times

at security, check-in kiosks, and will show the status of available seating at their gates and parking spots.